Why Use SQL Backup Restore Tool?

When situation worsens from database corruption to database backup corruption, its time to take some better actions. In most cases where backup file corruption is encountered, an erroneous message is displayed.
For example, when compatibility issue with the version of backup file and SQL Server version comes up; the following error is displayed:
Msg 3243, Level 16, State 1, Line 1
The media family on device 'D: \TestDB.bak' was created using Microsoft Tape Format version 1.22. SQL Server supports version 1.0.
Msg 3013, Level 16, State 1, Line 1
RESTORE DATABASE is terminating abnormally.
Cause: This error might come up when the backup has been created using a different version of MS Tape Format while the Server is supportive towards a different one.
This situation may make you enquire how to restore SQL Server backup file. However, manual procedures are available for carrying out the recovery of SQL backup file. Amongst such procedures is renaming SQL backup file and recovering the backup using scripts and queries.
But it is recommended that users must only make use of a third party application like SQL backup repair tool to execute the respective procedure. The SQL backup recovery tool proffers absolutely user friendly steps for the recovery of backup file which makes it easier for the users to know how to restore SQL Server database from backup file quickly.
How to Repair Corrupt SQL .bak File?
Follow the below steps for SQL BAK recovery
Download and Install SQL Backup Recovery
Click on Load button & select .bak file from the location path
After Scan Software will display the recovered elements of .bak file
Now, go to Export option to save the recovered .bak items Read More
Download SQL Server Backup Recovery Software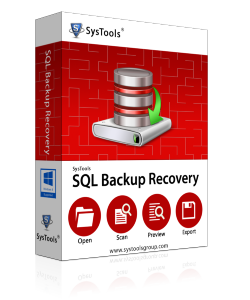 Size: 6.8 MB | Version: 11.0
Demo version gives the preview of recovered .bak files only & exports only 25 records of each table and 5 other categories.
Demo Version for FREE!
NOTE :- To Export & Save must go with the licensed version.
Watch How to Restore BAK File from SQL Backup Repair Tool

Screenshots of SQL Server .bak File Repair Tool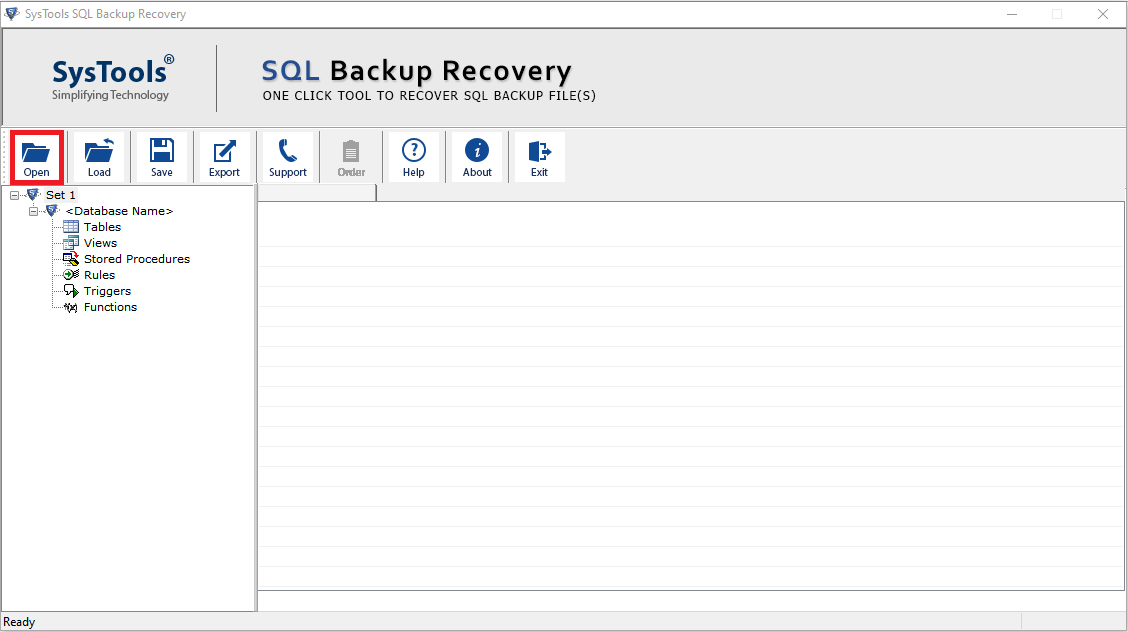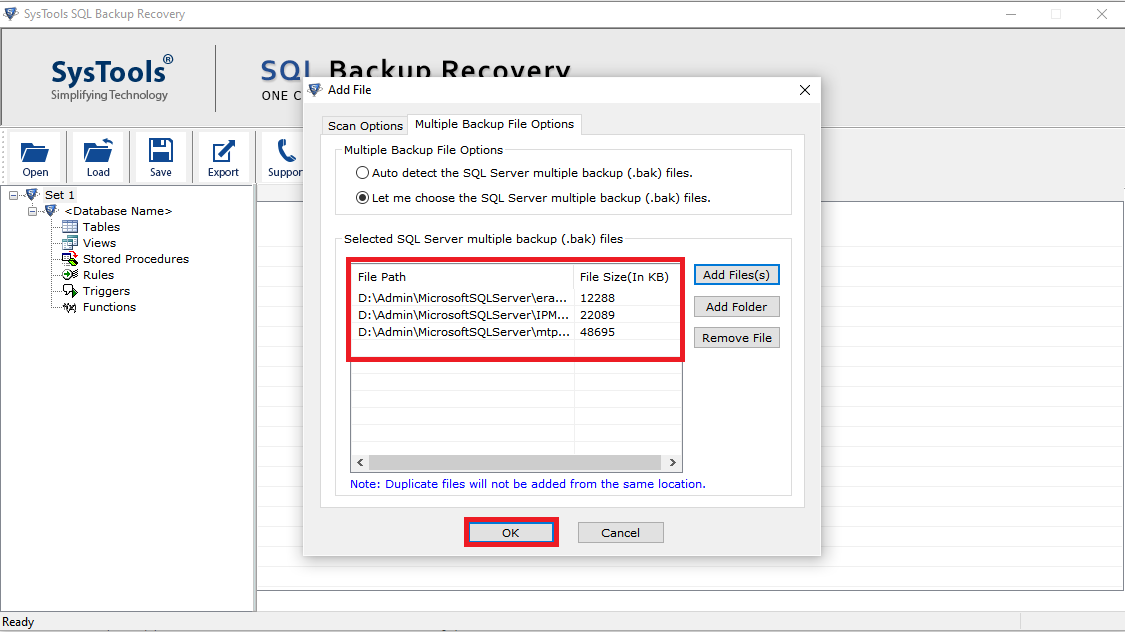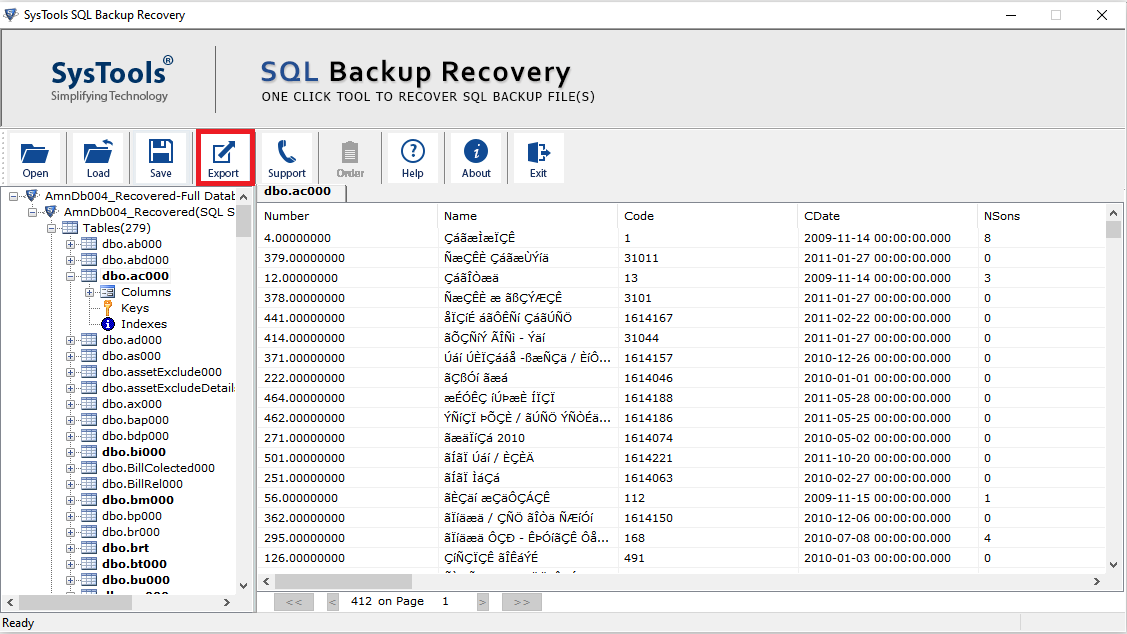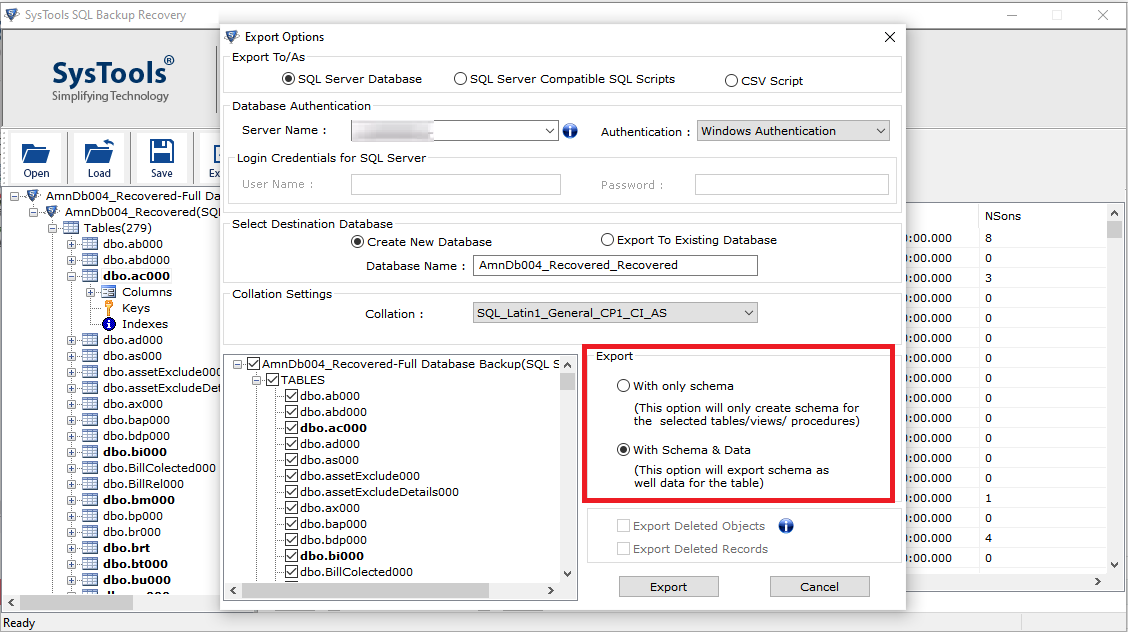 Frequently Asked Questions
Can I Repair Corrupt SQL .bak file using this SQL .bak Recovery Tool?
Yes, the software is able to Repair SQL Server Backup file from all levels of Corruption.
Can I Restore Corrupted .bak file without Installing SQL Server on My Machine?
Yes, SQL Backup Repair Utility is Capable of Restoring SQL Server Database from a Corrupt Backup file without having SQL Server Environment.
Can I use SQL .bak file repair tool to Restore .bak file of SQL Server 2019?
Yes, the tool can Restore .bak file of 2019, 2017, 2016, 2014, 2012, 2008 and all below versions of SQL Server.
Can I use this Backup recovery Software to Restore Corrupted .bak file of any Size?
Yes, the SQL backup repair tool is capable of restoring database from .bak file of any size.