Ways to Decrypt SQL Server Database Objects

The encryption as well as decryption keys of SQL Server triggers are generated on the backend within the SQL Server engine. Not only the Database Administrator but even the Server user cannot view it properly. Even though they can be seen but cannot be understood due to unreadability. Due to encryption, in case an unauthorized user tries to access any of the objects within the respective database, readability or viewing ability cannot be availed.
Many a times, it is observed that because of damaged hard drive sectors, alterations within encryption algorithms, hardware failures, or malware intrusion, etc decryption keys get deleted or destroyed. This situation leads to causing the Server administrator inability of decrypting database items. Even after entering the exact login credentials along with other details, decryption procedure fails.
In such cases to decrypt SQL Server database, users will have to avail a third party application like SQL decryptor tool. It is one of the best available applications which can be used for decrypting database even from the most complicated cases of encryption. Using the trial version of this application will help you in understanding its interface prior to purchasing its licensed edition.
Download SQL Decryptor Software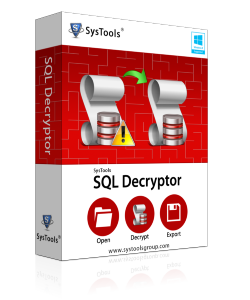 Size: 1.1 MB | Version: 2.0
Demo Version of this amazing tool provides the preview of decrypted SQL Scripts.
Try FREE! Version
NOTE :-Must purchase the licensed version to export & save.

Watch How SQL Decryptor Removes Encryption from SQL Database

Screenshots of SQL Decryptor Tool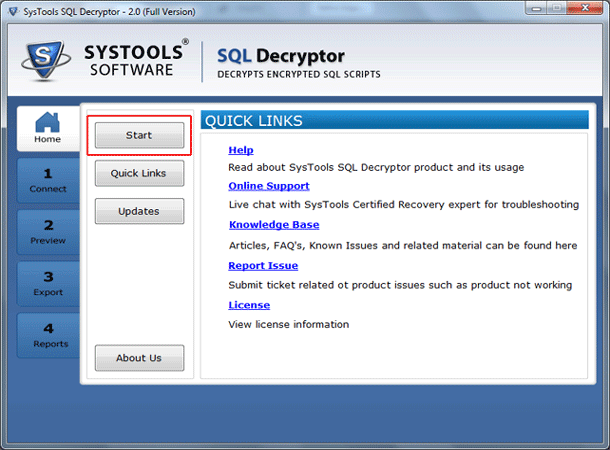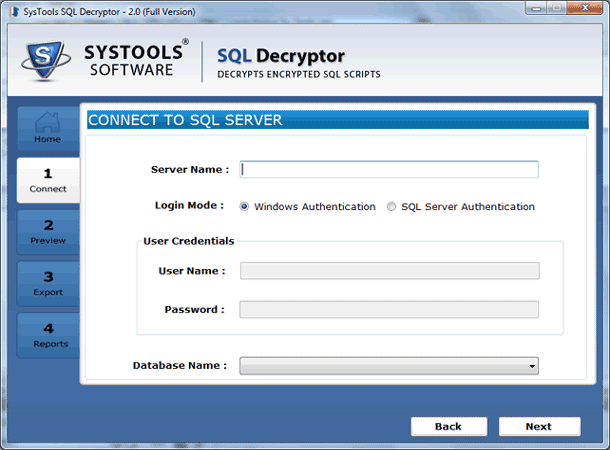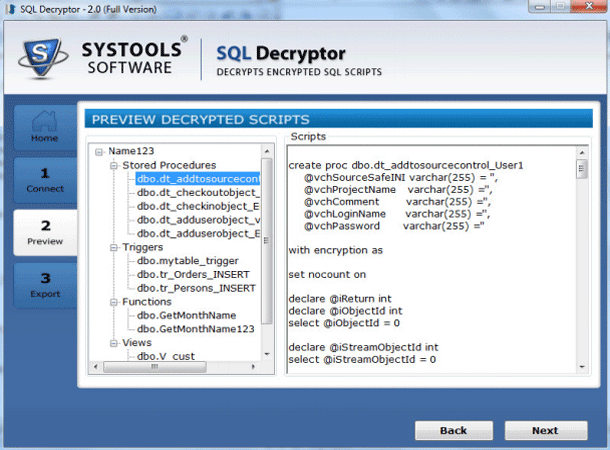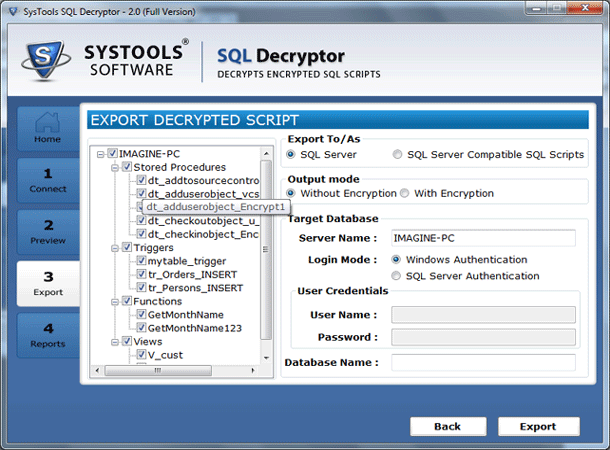 Frequently Asked Questions
Can I use SQL Decryptor tool to Decrypt SQL stored procedures?
Yes, the software can decrypt encrypted SQL Server stored procedures and other database objects.
Do I need to have live SQL Server Environment to work with this tool?
Yes, the SQL decryptor software require for having live SQL Server Environment to decrypt SQL database objects.
Can I use this tool to decrypt encrypted stored procedure of SQL Server 2012?
Yes, the SQL Decryptor is able remove encryption from SQL Server 2014, 2012 & all the below versions.