Get Easily Recover Access Database File

Why Access Database files corrupt? There can be several reasons for Access database corruption like abnormal shutting down of the system, defects or problems in hard drive or disk controllers, user trying to access or copy the MDB file while database is running, disk space not free while Access database is working, virus attack, Software or hardware failure etc.
Errors that appear after corruption: After Access database corruption if you see some error messages, then you need Access database recovery tool to recover data from MDB file.
You can avail the opportunity of using the Free Demo version of the software. This version is the Free Access recovery tool that recovers the corrupt MDB files and displays the preview of the recovered items (tables, query, relationships etc) But restricts the file saving option.
other companies also provide the demo version of their tools. you can see multiple. Access Recovery tools free & then make your choice to pick any one of them. We are sure that after checking our software Demo version, you will like it & choose this software to recover Access file data
Download Access Recovery Software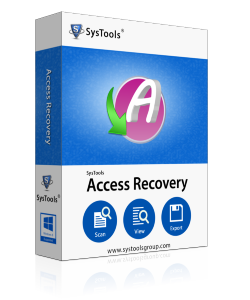 Size: 568 KB | Version: 3.3
Try-out version repair corrupt Access database and give preview only.
Demo Version for FREE!
NOTE : To Extract & use the recovered items must go with premium version.
Watch Video Of Access Database Recovery Tool

Screenshots of Access Repair Tool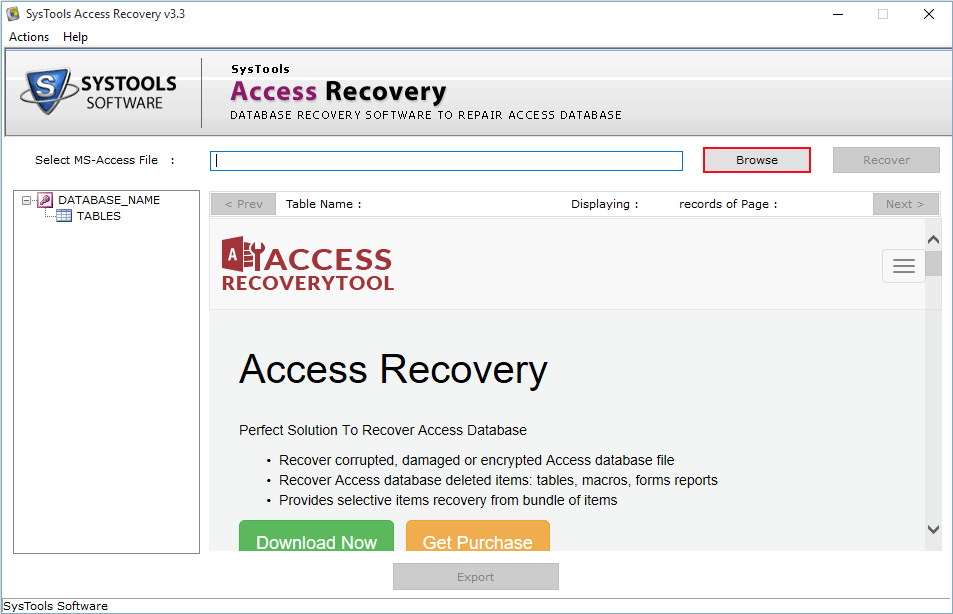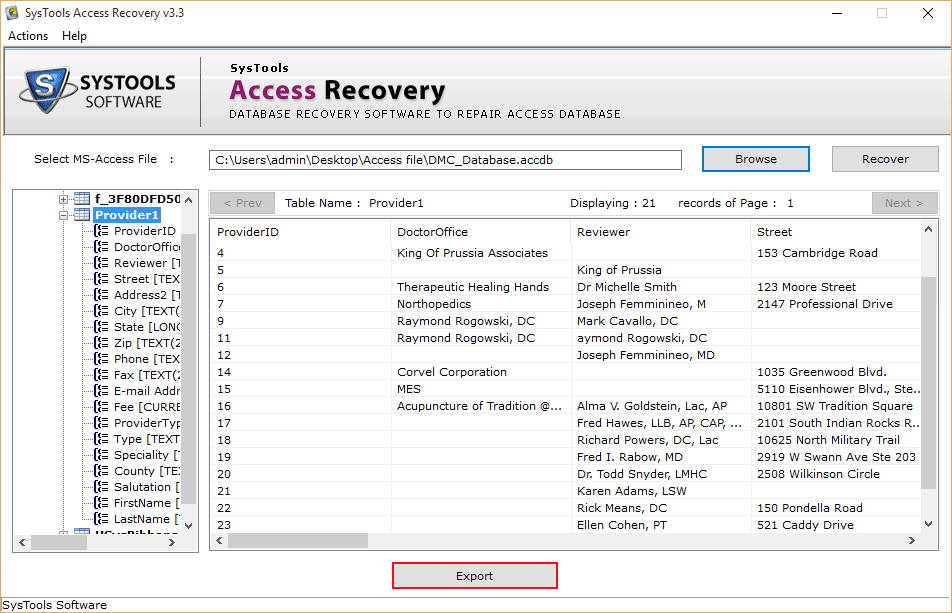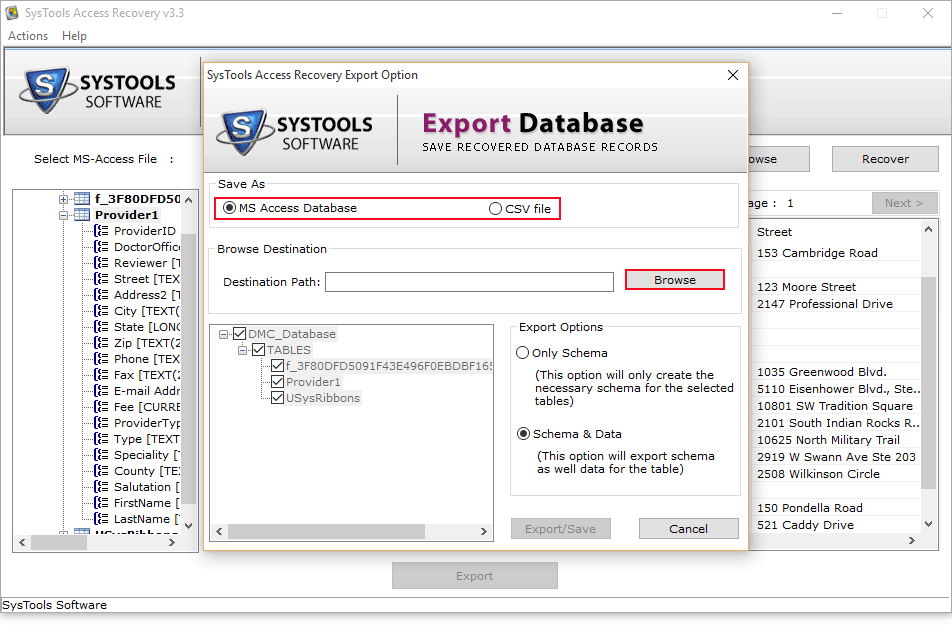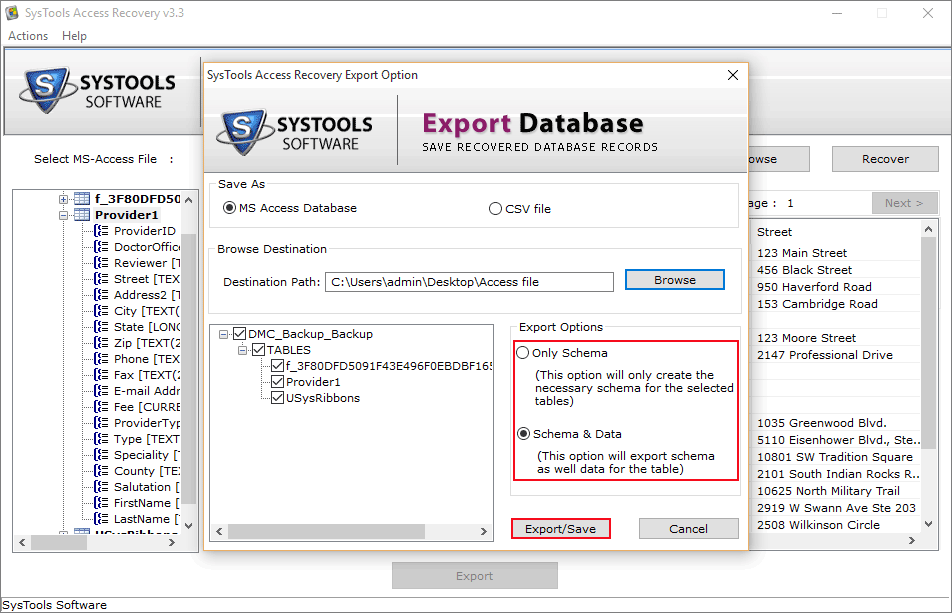 Frequently Asked Questions
Do I Need to Install MS Access on my machine to save recovered deleted records?
Yes, The Access recovery tool required to have Ms Access Installed for a successful recovery.
Is it possible to repair corrupt access table using this tool?
Yes, The Access database repair tool can easily recover corrupt or deleted table in access database.
Does this Access recovery software impose any file size limitation for the recovery of corrupt access database file?
No, The tool doesn't impose any file size limitation to repair corrupt access database file.