Why We Need SharePoint Recovery Software?

Sometimes SQL Server (.MDF) database file fails to open and shows following error messages:
Masterpage is invalid
Server Error in '/_vti_bin' Application.
Value does not fall within the expected range.
The list cannot be displayed in datasheet view
An unknown error occured. Please contact your system administrator
Unable to connect to database. Check database connection information and make sure the database server is running.
SharePoint data recovery software is a perfect solution to recover SharePoint data from database even if mdf file shows above errors. SharePoint database recovery software firstly scans the corrupted MDF file & then all the information that can be recovered using SharePoint Recovery Tool is previewed on screen.
Download Sharepoint Database Repair Tool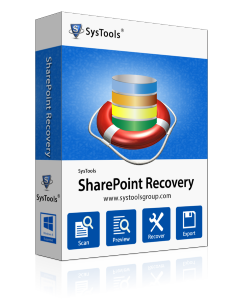 Size: 2.1 MB | Version: 3.0
Trial pack offers to recover SharePoint data and gives only preview.
Demo Version for FREE!
NOTE :- To export the repaired documents & must purchase the Full Version
Screenshots of Sharepoint Recovery Software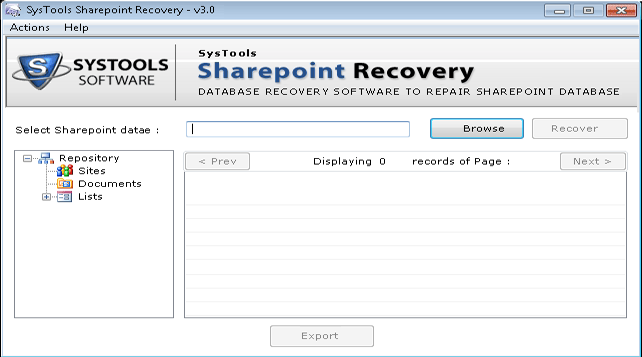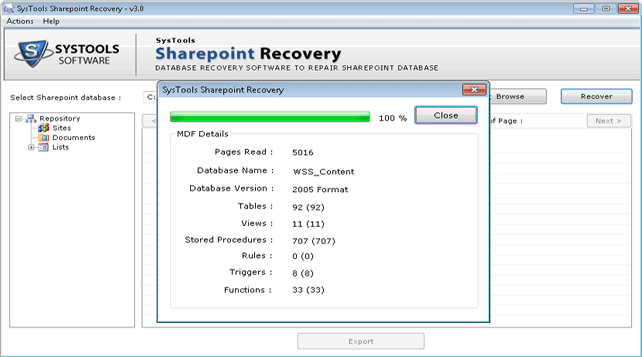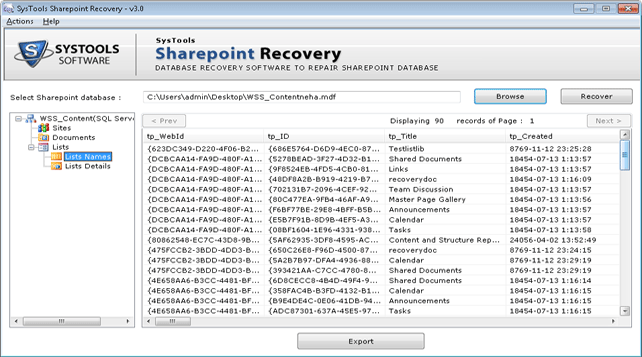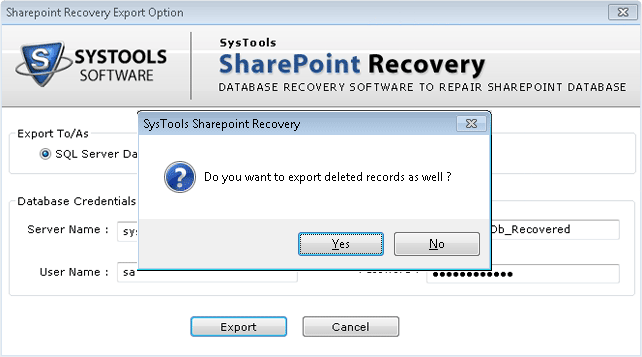 Frequently Asked Questions
Is there any file size limitation to repair a corrupt Sharepoint database with this tool?
No, the Sharepoint Recovery Tool can be used to Restore large amount of SharePoint database.
Do I need to have Sharepoint Server to perform Sharepoint database recovery?
No, the Sharepoint Recovery Software is a standalone tool and doesn't require for Sharepoint Server environment.